On this page we will be detailing the best i7 Windows laptop models currently on the market in 2022, covering all brands, price points, and use cases. This includes i7 gaming laptops, i7 workstation laptops, i7 Windows laptops for creators, and more general use machines as well.
What is an i7 CPU?
For the uninitiated, i7 refers to a category/product line of CPUs (Central Processing Units aka processors) made by Intel, known as Intel Core i7. There are various different individual i7 CPUs that fall under this product line, with their own individual model names, such as the Intel Core i7-10850H or the Intel Core i7-11750H, What they all have in common is that they are part of the second-highest tier of Intel CPUs in that particular generation. The Intel CPU tier list, in order of least powerful to most powerful, is as follows: Intel Core i3, i5, i7, then i9.
All of these tiers of CPUs have different desktop processors and also laptop processors within them. I7 Windows laptops are some of the most popular laptops for gamers and also creatives, as they offer a more affordable alternative compared to the very high-end Intel Core i9 CPUs, whilst still allowing for powerful single core and multi-core performance.
To learn more, have a quick scan of our Things to consider when buying an i7 Windows laptop section further down this page before making your choice.
The best premium i7 Windows laptop currently available
Alienware X17 (360Hz, RTX 3080)
The best 4K display i7 Windows laptop for gaming
Razer Blade Pro 17 4K Touch
A solid, older gen Acer gaming laptop with Intel Core i7 CPU & RTX 2070 SUPER
Acer Predator Triton 500 (300Hz, RTX 2070 SUPER)
Things to consider when buying an i7 Windows laptop
What generation of i7 CPU are you hoping to get?

The i7 CPU product line categorisation has existed for years. Every time Intel releases a new generation of processors it always contains some i7 processors. Newer generation i7 processors are invariably more powerful than their older counterparts due to architectural improvements, although performance uplift varies (the i9-1100K was barely better than the i9-10900K on release for instance, although subsequent firmware updates improved it substantially).

Within each generation there is also a hierarchy of least to most powerful, and the most powerful older gen CPU will still perform better than a middle to low powered CPU of a newer generation, even with their technological improvements. Older generation, but still powerful CPUs therefore can often present good bargains when you're looking what specs of i7 Windows laptop to buy.

Examples of different model i7 laptop CPUs are listed under the next point below, as arranged by generation. We would not recommend getting an i7 Windows laptop of an older generation than 10th gen, so will not be listing them on this page.

Intel Alder Lake (12th Gen) 2021 – 2022
Laptop i7 CPUs TBC
Intel Rocket Lake (11th Gen) 2020 – 2021
Intel Core i7-11850H
Intel Comet Lake (10th Gen) 2019 – 2020
Intel Core i7-10850H
The best i7 Windows laptop in 2022
Alienware X17 (360Hz, RTX 3080)
Razer Blade Pro 17 4K Touch
Acer Predator Triton 500 (300Hz, RTX 2070 SUPER)
The best premium i7 Windows laptop currently available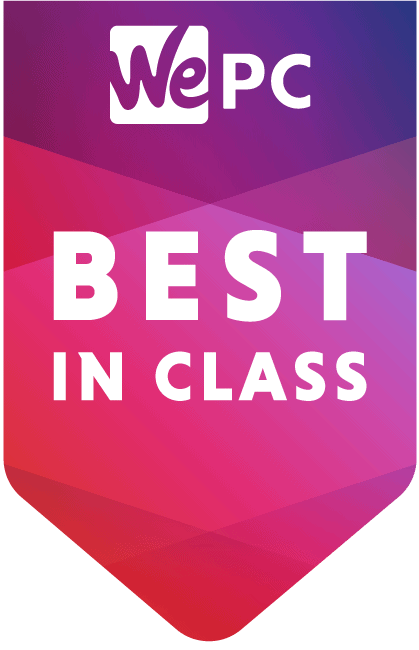 Alienware X17 (360Hz, RTX 3080)
good membrane keyboard with numpad
still expensive unless you buy one on sale
300Hz option doesn't come with G-Sync
The 17.3-inch Alienware X17 still manages to hit hard in-game and in rendering and other workstation workflows despite its pleasingly thin form factor. Usually a slimline design means compromises in performance, due to voltage and cooling restrictions, however the different GPU options all have nice high TGPs, and there is a good power supply for the CPU. The cooling is also great. The Alienware X15 doesn't match up in this area, and this is one of several reasons why we've gone with this size.
One can't deny the added gaming immersion offered by a larger screen, or indeed the advantages in having more screen real estate when doing an editing workflow or the like. For those who may be put off by the larger size of a 17-inch display, the thin design and relative lightness of the X17 (besides the hefty power brick) do make it a lot more manageable to carry around than your typical machine of this size.
If gaming is what you're mostly interested in with this machine, we'd recommend going with the 1080p 360Hz option, as this is the only one with a MUX Switch to disable Optimus (vital for ensuring the best performance unless you're using an external monitor), G-Sync, and also a stated 1ms response time (likely closer to 3ms in reality, which is still great). If you're interested in workstation usage, you may want to consider the 4K 120Hz option instead, which still has a decent response time and a 120Hz refresh rate for gaming.
Whichever option you go with, the Alienware X17 display has fantastic color replication, contrast, and brightness. All display options cover at least 100% of the sRGB space, making them ideal for color work / graphic design in this space.
Battery life for general non-gaming usage is respectable, coming in at around 5 hours for the RTX 3070 version, which is about average for a gaming laptop. The mechanical-like keyboard and trackpad are top notch, as long as you don't mind the lack of numpad, and there is a microSD card slot which is useful for creatives.
The Alienware X17 is not a cheap laptop, but if you're looking for a truly premium piece of laptop excellence then this is it.
The best 4K display i7 Windows laptop for gaming
Razer Blade Pro 17 4K Touch
Nvidia GeForce RTX 3080 Laptop
good amount of ports and sockets
Not the most powerful RTX 3080
The Razer Blade Pro 17 4K is the top-of-the-line version of its range and comes in two variants: one with the older 2080 Super Max-Q graphics card, and the other with the newer RTX 3080 Laptop Version. The one we will be discussing here has the RTX 3080 and this is the one we recommend you go with, as for the current price difference of $100 it is definitely worth the extra power and 4K gaming requires all the oomph it can get. Although the TGP of the RTX 3080 isn't up there with the most powerful, you'll still be able to play the latest games with good FPS, though not necessarily on the very highest settings.
The 120Hz refresh rate should be fast enough for anyone who isn't a professional competitive gamer, and the overall visual quality of the screen is superb. Colors pop, contrast is deep, and it has good brightness. The screen has touchscreen functionality, covers 100% of the sRGB color gamut and is accurate to boot, which, combined with its 4K resolution and 32GB RAM, make it an excellent choice for a workstation laptop as well as for gaming. An AMD processor would of course been our preference for workstation tasks thanks to their superior multi-core performance, but the Intel Core i7-10875H is still a powerful CPU that will handle most workstation tasks well.
Speakers are middling for a gaming laptop (which is to say not great), but the 720p camera and internal mic are slightly above average. Battery life on this laptop could be better, which is not surprising given the components, expect to get around 5 hours of strenuous, non-gaming usage out of it.
The aesthetics of the laptop are pretty slick but reserved, making it suitable for a working environment. Build quality is of the usual high standard we expect from Razer. The weight and thin profile of the laptop also mean that for a 17 inch sized screen it is quite portable. Finally, the number and selection of ports offered by the laptop is pleasingly broad.
A solid, older gen Acer gaming laptop with Intel Core i7 CPU & RTX 2070 SUPER
Acer Predator Triton 500 (300Hz, RTX 2070 SUPER)
good contrast and brightness
No option to disable Optimus
Not worth paying full price
Although the latest generation Nvidia 30-series Acer Predator Triton 500 is a bit of a disappointment, given its poor display response time and lack of G-Sync among other things, the 20-series iterations have no such issues, and now offer an affordable yet powerful mid-tier gaming option. Packing an RTX 2070 SUPER graphics card and Intel Core i7 10750H processor, the gaming performance of this machine is up there with a higher powered RTX 3060 laptop, yet it runs relatively cool to the touch during games. The laptop does not have an Optimus switch which is a bit of a disappointment, but you can still get a performance boost if you link it up to an external monitor.
The display on this Acer Predator Triton 500 has a 300Hz refresh rate, which is more than enough for any competitive gaming, as well as a real grey-to-grey response time of 5ms when overdrive is enabled, which is good for this price. The 98% sRGB color gamut will not only be more than enough for gaming, it also just about makes this laptop suitable for color-accurate work in the sRGB color space. Contrast and peak brightness are also good.
The Triton 500 is partially composed of metal, which gives it a solid build quality, though it does mean it isn't especially light. Nevertheless the dimensions of the machine are relatively slender, making it relatively portable.
The 720p webcam and mic are both middling but serviceable. The same can be said for the speakers. The keyboard is membrane rather than mechanical, but it is of a good quality and feels nice to type on. Battery life is around 5 hours for general non-gaming usage, which is slightly above the average for a gaming laptop, particularly an Intel-powered one. Finally, Thunderbolt 3 support is a nice additional feature, which you won't get on an AMD-powered machine.
A great 4K creator's laptop, with 100% sRGB & Adobe RGB color gamut
4K display for a relatively affordable price
superb sRGB & Adobe RGB color replication
more affordable than the competition
only capable of light gaming
This MSI Prestige 15 i7 Windows laptop with Nvidia GTX 1650 graphics card, comes with a 3GHz Intel Core i7-1185G7 CPU. Neither of these components are capable of high-performance gaming, but that's not what this machine is designed for. You will be able to play slightly older titles on the lower graphical settings though, should you wish, though you will be capped at 60fps with the 60Hz display.
In terms of creative uses though, the 4K display is great: being colorful and vibrant as well as having all the benefits of its high resolution. It has coverage of both the sRGB and Adobe RGB spaces close enough to 100% to be usable for color workflows in both these spaces. If you equip it with both the 32GB of RAM and 1TB SSD, it's more than capable of churning through video rendering, PhotoShop workflows, and other productivity tasks along with the likes of the Razer Blade 15 studio edition, and for considerably less money.
The speakers on this machine aren't great, which is a bit of a disappointment, but the 9 hour plus battery life is respectable, although it lags behind the fairly ridiculous Dell XPS 15 in this regard.
All-in-all this is a great, relatively affordable 4K productivity machine: an i7 Windows laptop that can manage creative workflows along with some light gaming.
Some of our other laptop articles
In-depth laptop reviews

'Best of' laptop articles

'Best of' brand guides

'Best of' price guides
This has been our guide to help you find the best i7 Windows laptop in 2022 for your needs, we hope it has fulfilled its purpose. If you're particularly interested in gaming laptops, and want to see a list that includes all the CPU types, take a gander at our best gaming laptop page, or alternatively one of our price-guided gaming laptop guides, which you can find in the main menu at the top of this page under Custom Gaming PC > Gaming Laptop.