If you want to know which is the best Acer gaming laptop for your needs, then you've come to the right place. We'll be discussing the best Acer Predator Triton 500, Acer Predator Helios 300, and Acer Nitro 5 gaming laptops currently available on the market; discussing their various pros and cons, and whether they're worth your money or not.
Gaming laptop deals are still live! Get huge savings on Acer gaming laptops on Best Buy in 2022.
Acer gaming laptop new gen issues vs previous gen
Before going ahead and reading our guide, something important to note is that the latest gaming laptop releases from Acer have been pretty disappointing, which has made it a bit more difficult than usual to provide a list of recommendations. Whereas previous iterations of the Acer Predator Triton, Acer Predator Helios, and Acer Nitro have been worthy selections, the latest versions with Nvidia 30-series GPUs have had several major issues. These issues can be summarised as: poor quality displays (worse than the previous generation), poor stock RAM (again worse than before), and particular features that we would have liked to have seen updated by now, in particular the lack of a MUX switch to disable Optimus and improve performance in-game.
The Acer Predator Helios 300 gaming laptop with RTX 3070 for instance that was released this year, only has a response time of around 19ms grey-to-grey, a disappointing max brightness of around 230 nits. It comes with single-channel stock RAM that bottlenecks its performance considerably if not upgraded.
Consequently, a lot of the selections you will read below are of the older generations of each of these ranges in the Acer lineup. Still worth considering if you can get them at a reduced price, but not the cutting edge.
If you want to know more about Acer laptops before you make your choice, read our Things to consider when buying an Acer gaming laptop section below for more info.
The best high end Acer gaming laptop currently available
Acer Predator Triton 500 (300Hz, RTX 2070 SUPER)
An older generation Acer Nitro 5 gaming laptop for those on a budget
Acer Nitro 5 (144Hz, GTX 1660 Ti)
This previous gen Acer Predator Helios 300 gaming laptop offers the best all round mid-range performance
Acer Predator Helios 300 (144Hz, RTX 2060)
Things to consider when buying an Acer gaming laptop
Acer Predator Triton vs Helios, which is better?

The Acer Predator range is the premium gaming laptop line from Acer, though there are two sub-brands within it with slightly different offerings, namely: the Acer Predator Triton and the Acer Predator Helios.

The Acer Predator Helios 300 gaming laptop range was first released in 2017, and the Acer Predator Triton 300 first came out in 2019. Triton/Helios '500' series have subsequently been released. Triton and Helios models are usually are quite similar, but with some key differences: Acer Helios battery life tends to be a couple of hours longer than the Triton's, but they are bigger and heavier laptops, and less portable than the relatively slimline Triton. Build quality on the Acer Tritons tends to be a bit better, with a higher proportion of the chassis being made of metal, they are more likely to have features like G-Sync support, and they have more options for higher-powered upgrades. The Tritons are however usually pricier than an Acer Helios kitted out with the same specs.

In short, a fully kitted out Acer Predator Triton 500 would be classed as a premium gaming laptop whereas an Acer Predator Helios 300 would make a suitable mid-high range gaming laptop alternative.
The best Acer gaming laptop in 2022
Acer Predator Triton 500 (300Hz, RTX 2070 SUPER)
Acer Nitro 5 (144Hz, GTX 1660 Ti)
Acer Predator Helios 300 (144Hz, RTX 2060)
Acer Nitro 5 (2021) (144Hz, RTX 3060)
The best high end Acer gaming laptop currently available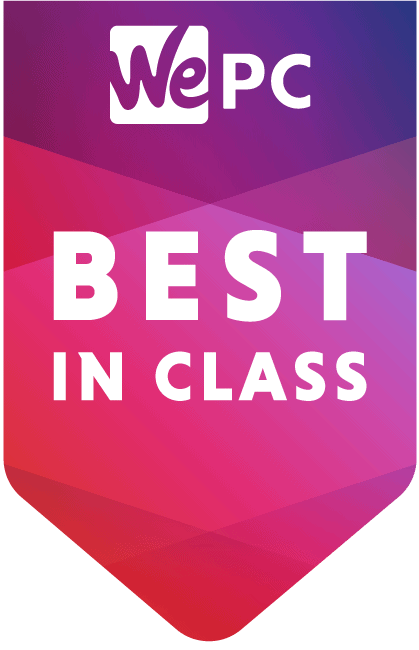 Acer Predator Triton 500 (300Hz, RTX 2070 SUPER)
good contrast and brightness
No option to disable Optimus
not worth paying full price
This Acer Predator Triton 500 gaming laptop is still a fairly powerful machine, despite coming with previous gen core components, and is now even more affordable. The Nvidia GeForce RTX 2070 SUPER has a relatively high TGP, making it perform up there with the likes of some of the more lower powered RTX 3070 / higher powered RTX 3060 laptop GPUs of the latest generation, and the Intel Core i7 10750H is similarly a strong performing CPU. If you can find one for a decent price we'd also recommend keeping an eye out for the RTX 2080 GPU version. That being said, there's no getting away from the fact that other brands have models with the latest gen 30-series graphics cards for a similar price that are worth buying. Additionally, the lack of an optimus switch means the machine misses out on a performance boost, unless you hook it up to an external monitor.
The display on this laptop is great in every way that is important for a gaming laptop: it has a lighting quick 300Hz refresh rate and a top notch real grey-to-grey response time of around 5ms when you enable overdrive. The contrast and brightness of the display are both good and the 98% sRGB color gamut is more than sufficient for gaming, and even lets you do some graphics / design work in this color space, should you want to. Both this and the RTX 2080 version come equipped with G-Sync, which is something the newer iterations of this laptop sadly do not have, nor does the Helios 300.
Beyond these core considerations, the Triton 500 has a nice build quality, with much of the chassis being made of metal. Although not the lightest machine out there, the Triton 500 is fairly slim, yet still manages to stay cool to the touch during gaming, despite being quite a punchy performer.
The 720p webcam and inbuilt microphone are both about average, as are the speakers, and the membrane keyboard is decent. Battery life is around 5 hours for general non-gaming usage, which is slightly above the average for a gaming laptop, particularly an Intel-powered one. Thunderbolt 3 support is also a nice additional feature.
All in all, this is the highest spec Acer gaming laptop we'd currently recommend, given the issues with the latest versions. If you want a truly premium gaming laptop then we'd suggest looking at other brands. If however, you'd be happy with a quality upper mid-range laptop of the previous gen, then this ACER Predator Triton 500 could be for you, though we wouldn't recommend paying much more than $1,500 for it.
An older generation Acer Nitro 5 gaming laptop for those on a budget
Acer Nitro 5 (144Hz, GTX 1660 Ti)
144Hz display for a budget price
decent webcam for the price
RTX 3080 version is very expensive
Although this version of the Acer Nitro 5 is packing an Nvidia GTX 1660 Ti GPU which is a couple of generations old at this point, for budget gaming this GPU can still play mid-range titles on low-medium settings for decent FPS. The Intel Core i5 10300H we have picked manages relatively well also, being a better performer in game than the similarly price AMD Ryzen versions, but sacrificing an hour or so of extra battery life in exchange.
The 144Hz display we have gone with is the one we recommend, although the 60Hz option is available for cheaper if you don't mind having your effective visible FPS capped at 60. Response time is not great, coming in at around 17ms grey-to-grey, so you will see some ghosting, but ultimately this isn't surprising at this price range.
The colors of the screen extend to about 74% sRGB, which is fine for gaming and better than some of the competition at this price, and surprisingly also better than more recent iterations of the Acer Nitro 5. Contrast ratio and peak brightness are both pretty respectable for the price as well.
Build quality is the best you can reasonably expect for a plastic machine at this level, and battery life is about average if you go with the Intel version at 4 hours approximately in general, non-gaming usage, and around 5 to 5-and-a-half hours for the Ryzen version.
Finding a 1660 Ti version of this laptop has become more difficult of late, the 1650 version being a lot more common, but we have seen it on Amazon retailing for a similar price and it's definitely the version of this budget Acer gaming laptop that we'd recommend.
This previous gen Acer Predator Helios 300 gaming laptop offers the best all round mid-range performance
Acer Predator Helios 300 (144Hz, RTX 2060)
decent contrast and brightness
decent build quality overall
No option to disable Optimus
issues with keyboard on some units
Once again we've picked out an older model Acer gaming laptop, as the overall package you get is superior to the newer 30-series Nvidia GPU models. This previous generation Acer Predator Helios 300 gaming laptop comes with an Nvidia RTX 2060 GPU and an Intel Core i7 9750H CPU. Neither of these components will set the world on fire in terms of performance, but the TGP of the GPU is sufficient that you can expect performance similar to an RTX 3050 Ti. You can opt for the more powerful RTX 2070 option instead, but if you're doing this you'd be better off considering the previous gen Triton 500 with RTX 2070 SUPER as you can pick one up for a similar price.
One of the main reasons we've gone for this generation over the newer one is the display: this Helios comes with 98% sRGB coverage, making it suitable for color work in this space, and also a 5ms real grey-to-grey response time when overdrive is enabled via the onboard software (it's around 7.6ms without). This is a pretty impressive response time for a gaming laptop of this price, and fast enough that there won't be any blurring at all on a 144Hz display.
The battery life of this laptop is slightly over 4 hours of general usage, which is pretty standard for a gaming laptop. The webcam is also of about middling quality, as was the microphone, and the speakers are pretty middle of the road as well for a gaming laptop (i.e. not great). The keyboard on the unit we got our hands on was fine, though there have been some complaints about unresponsive keys from some customers: if you do encounter this be sure to send yours back and get a replacement/refund, but for the majority of users this shouldn't be a problem. Besides this potential issue though, the overall build quality was decent.
We would have liked to have seen the ability to disable optimus for a performance boost in this machine, as well as FreeSync and G-Sync support, but overall this is still a solid mid-range performer.
The latest Acer nitro 5 gaming laptop with RTX 3060 graphics card
Acer Nitro 5 (2021) (144Hz, RTX 3060)
If RAM is upgraded, performs well in games
decent contrast ratio and brightness
slow stock RAM causes poor performance
We've included this last selection, not because we heartily recommend it, but because any iteration of the AcerNitro 5 gaming laptop is popular, and it may be of interest to people despite its flaws.
The 144Hz display has a slow 17ms grey-to-grey response time, which is unchanged from the earlier versions of the laptop: really we would have liked to have seen an improvement in 2021 but at least this doesn't represent a step backwards. Unfortunately the same cannot be said for the color gamut, which is now as low as 62% sRGB – still ok for gaming but not great, though the contrast ratio and peak brightness are both decent.
The main problem with the 2021 Acer Nitro 5 is its performance in game is severely hampered by the slow RAM that it comes with. This has been a common theme among many gaming laptops released in 2021, thanks to the global silicon shortages rendering supplies of the good stuff scare, however with this particular machine we're seeing drops of between 10% and 40% on the Intel version, which is huge.
The performance hit on the AMD iteration of this machine is not as bad for the AMD version, which also enjoys a battery life over an hour longer than the Intel equivalent (5.5 hours compared to 4 in general usage), so we'd pick this one if you want to buy this machine without upgrading the RAM. If you are willing on upgrading the RAM though you will get a higher ceiling on FPS performance for the Intel version across most games.
The webcam, microphone, speakers, and array of ports are pretty much the same on this as they were on the older versions of the same model. Ultimately though, unless you find this laptop for a big enough price reduction, there are better options available from different brands.
Other gaming laptop brand guides
In-depth laptop reviews

'Best of' brand guides

'Best of' price guides
This has been our guide to the best Acer gaming laptop. We hope it has helped you make an informed choice about which model is right for you; if it turns out that it isn't an Acer, then see our various best gaming laptop guides for different price ranges under Custom Gaming PC > Gaming Laptop in the main site menu. Alternatively, check out our best gaming laptop page for our top picks across all brands and price ranges.