Best Wireless Mechanical Keyboards
In this article, we compare five of the best wireless mechanical keyboards on the market for their form factor, the quality and nature of the switches they use, and several key features which set them apart, including anti-ghosting, RGB, media keys and N-Key Roll Over (NKRO).
In both professional and amateur gaming, the keyboard is each gamer's secret weapon. It's their six-gun, their laser blaster, their lightsaber, or their fist. It's the thing that gets them in, and it's the thing that keeps them alive.
And not all keyboards are the same.
Mechanical keyboards offer genuine advantages, both in gameplay, in durability, in the certainty of response, and in robustness under the extreme pressure gamers put on their keyboards over time.
But which are the best?
We've put our selection of the finest, the most responsive, and the most robust at your disposal.
Logitech G915 TKL Tenkeyless Lightspeed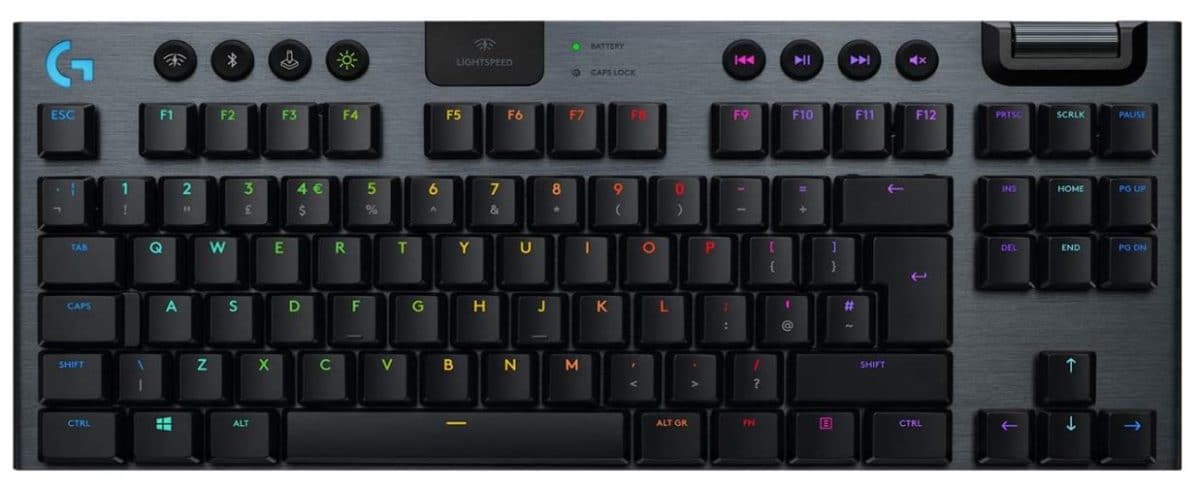 Logitech G915 TKL Tenkeyless Lightspeed
How Do We Choose?
What factors do we use to determine which are the best wireless mechanical keyboards? There are a handful of elements that impact the gamer's experience.
Form Factor
The build of the keyboard can follow one of several options.
A Full keyboard has over 100 keys (including the number pad, typically to the right of the main keyboard).
A Tenkeyless or 80% keyboard has all the keys of a Full keyboard, minus the number pad.
A 60% keyboard has no number pad, and also no F-row, so no pre-dedicated Function keys.
There is also an option to have a 65% keyboard, (which is just the 60% layout, but with the retention of some dedicated arrow keys and a few navigation keys).
None of the keyboards on our list have a form factor lower than 60%. We'll be looking at the variety of these form factors and discovering the strengths and weaknesses of each type.
Switches
Switches are a whole language to gamers. The switches under each key on the keyboard give both a tactile and an audible response when pressed. But the resistance required to press the key, and the sound it makes when you press it, differ both by switch-maker and by color.
Each color has its own characteristics. We'll tell you which switches are options for each keyboard, and what they mean.
Features
Anti-Ghosting
Ghosting is what happens when you press two or more keys together and only one of them is registered by the keyboard. Anti-Ghosting is the ability of a keyboard to allow for multiple inputs, either singularly or in a recognized order.
RGB
RGB simply means Red Green Blue. An RGB keyboard has programmable backlighting. This is important in a gaming keyboard because certain combat situations require ordered attacks, which need certain color combinations or sequences.
Media Keys
These are dedicated keys on the keyboard that allow you to playback, pause, and change the volume of media. That might seem like a trivial thing, but it's useful for immersion into the game-world, clue-gathering, etc. The gamer whose keyboard has dedicated media buttons is a couple of finger-taps away from seeing and hearing everything in immersive clarity.
N-Key Roll Over, or NKRO
NKRO is an evolution of anti-ghosting. N here is a number, and will often be written with the number in – eg 6KRO, to show how many keys can be pressed together before any of them are 'locked out' or not processed by the keyboard.
Things To Consider
Size Does Matter
When choosing your wireless mechanical keyboard, don't kid yourself. Size matters. Are you going to be happy gaming on a 60% model, all cute and cut-off but delivering above the expectations of its size? Does the 80% or Tenkeyless speak to you – not full, but still big enough to have decent battery life and a robust construction?
Or are you an out-and-out Full-sizer, with all the potential ergonomic benefits that brings, but all the potential clunkiness too? Identify your happy place among the keyboard sizes, and narrow it down to perfection from there.
Wireless
How cord-free do you want to go? Do you want a keyboard that can be used wired if the need arises, or are you all about the freedom? If the latter, it makes sense to make sure you're not solely relying on Bluetooth to empower that wireless freedom – check out models with their own bespoke wireless connection in addition to the Bluetooth. Because at the point your keyboard can't communicate with the game, it's more or less a sandwich platter.
RGB
RGB backlighting is not just pretty. It's there to help gamers plan moves, attacks, even combinations of keystrokes that can help them out of tight spots during their game. You can get a wireless mechanical keyboard without RGB backlighting, sure. Just know that without it, you're losing that ability to elevate your gameplay through backlighting.
Switches
You're going to have a preference when it comes to switches. Everybody does – it's that innate feeling that one particular type of switch feels 'right.' While it's probably not worth abandoning an otherwise perfect keyboard for, if you can find the wireless mechanical keyboard of your dreams, check to make sure it's available with the kind of switch response you're looking for.
All about the click? Generally speaking, go blue, and Gateron blue at that. Want the tactility but could do without the noise? Everything from a Razer Orange to a Gateron Brown is your friend. Find the switches that work best for you – and don't be afraid to chase them to the keyboards in which they live.
Best Wireless Mechanical Keyboards: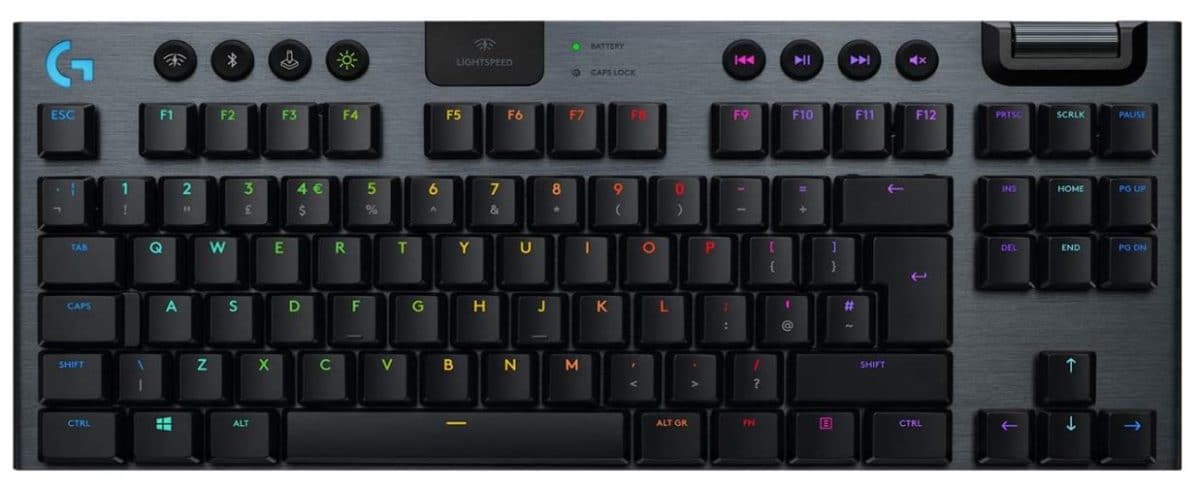 Logitech G915 TKL Tenkeyless Lightspeed
Keychron K6 68 Key Wireless Mechanical Gaming Keyboard
Logitech G915 TKL Tenkeyless Lightspeed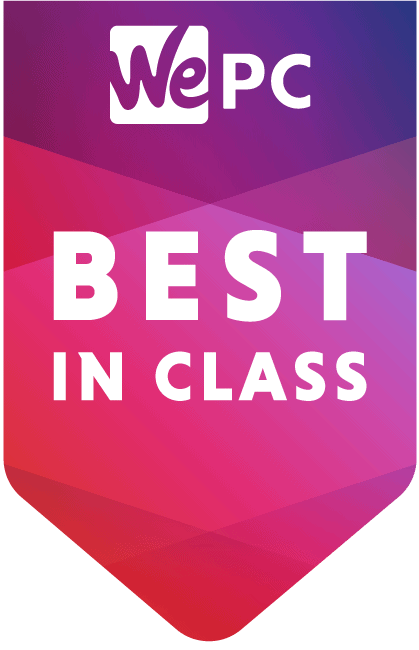 Logitech G915 TKL Tenkeyless Lightspeed
Aircraft-grade aluminum body gives you a very strong keyboard
Lightspeed wireless helps you get almost wired reaction-speeds
Custom animations let you program lots of combinations for improved gameplay
Bluetooth means you have multiple connection options
About as ergonomic as a 2x4, so you could be in pain if you use it for hours
The G915 is built on a Tenkeyless form factor. With a body made of aircraft-grade aluminum and low-profile switches, it combines strength and robustness with a lightness that allows you to carry it to any gaming location you like with ease.
The G915 brings 'Lightspeed' wireless connectivity to your gaming party too, so you're not dragging yards of cords with you. And with a between-charge life of around 40 hours with its RGB lighting on, there's every chance you'll need recharging long before your G915.
With Lightspeed comes Lightsync, which lets you personalize each key on the G915, and you create custom animations in anything up to 16.8 million colors – so that should keep you occupied and give you a gaming edge.
In terms of switches, you have three main options: GL Clicky, GL Tactile, and GL Linear. For hardcore gaming, we'd suggest going with GL Tactile, because you get more physical certainty in response to your key-presses. If you're gaming in extra-noisy environments, the GL Clicky's a viable option too, so you can get an audio response to your actions.
The G915 gives you complete control over your media through dedicated media keys and an edgeless volume wheel – so you can play, pause, change the volume, skip, or mute easily and unobtrusively.
You can connect the G915 to several devices using either Lightspeed or Bluetooth. In fact, you can toggle between the two easily, to ensure you get the best connection.
Granted, this is a flat keyboard, with no ergonomics in evidence. But all round, the G915 combines durability, style, and high-tech to become our top pick for best wireless mechanical keyboard.
Hybrid onboard storage – up to 5 profiles
Incline settings and a wrist rest make for a pain-free, ergonomic experience
Hyperspeed wireless and standard Bluetooth give you multiple connection options
The range of switch options gives you the tactile response you prefer
The Razer BlackWidow V3 Pro could give the Logitech G915 a serious run for its money.
A Full-sized keyboard, it's mostly built of plastic but with an aluminum faceplate to give it the feeling of strength. Two incline settings and a detachable wrist rest give it the ergonomics the Logitech lacks, so you can keep on blasting on the Razer till the star cows come home.
The BlackWidow gives you RGB lighting and lets you program keys with macros for that feeling of doing a lot with the push of one button. It also comes with dedicated media keys, to give you the control you need over all the sound and vision elements of your gameplay.
When it comes to switches, we'd go for the clicky Razer Green option – balancing audio cues with rapid responsiveness. If that's not for you, try the Razer Yellow, which are linear and relatively silent. Like your coffee with Half and half? Go Team Razer Orange – most of the tactile feel, less of the clicking.
The V3 Pro boasts some impressive connectivity options too, supporting both Razer's own Hyperspeed technology and standard Bluetooth through a dedicated receiver. All of this combines to make a great wireless mechanical keyboard. But a Full keyboard is cumbersome to carry around. Add on the wrist rest and it starts to look like you've come to stay the night.
For all that though, the V3 Pro more than holds its own in connectivity, speed, switch-options, media control, and additional features. Adding ergonomics keeps gamers healthy, but adds bulk to an otherwise first-class keyboard.
Great battery life, Wired/wireless, unlimited customisable options
Small and highly portable
Customizable backlighting lets you program many combinations for enhanced gameplay
USB connection for full wired option to save battery life
Bluetooth only connection
Needs charging every 8 hours
Welcome to Gaming For Hobbits. The Anne Pro 2 is our leading 60% form factor keyboard. By cutting out a lot of keys (including most of the navigation keys, the dedicated arrow keys, and the whole function row), the Anne Pro 2 gives you a board light enough to take anywhere, and small enough to carry easily. But that doesn't translate into a loss of any of the functionality.
Wireless as the day is long, the Anne Pro 2 gives you lots of the things that gamers want and need with maximum logic and minimum fuss.
The missing function row? You can still access functions either by keyboard-combos or by checking out the sides of keys, where their extra functions are printed. Those details are doubleshot too, so they're not rubbing off after the first million clicks.
The RGB backlighting can be highly customized through a keyboard-supporting app (ObinsApp), which allows you to layout the whole keyboard as you need it.
One downside to the Anne Pro 2 is that it relies only on Bluetooth for its wireless connectivity. In itself, there should be no problem with that, but still, standing in comparison with bigger boards with a redundancy of wireless connection, it's a little underwhelming.
Unlike some of the more purist wireless boards though, if all else fails, the Anne Pro 2 comes with a USB connector, so you can go full retro and wire that puppy up if you need to.
Finally, the Anne Pro 2 gives you six different switch options to determine the feel and responsiveness of your gaming: Gateron Blue (Clicky), Gateron Brown (Tactile, but gentle), and Gateron Red (Quiet, but linear), or Kailh Brown (Tactile), Kailh Red (Linear), and Kailh White (Clicky).
Since the Anne Pro 2 is significantly smaller than the TKL or Full keyboard, you're looking at just a respectable 8 hours before it needs charging – though that's with its RGB lighting on. Perhaps not an epic quest, but at least a couple of chapters before you have to plug in the keyboard and cast Rejuvenate at it.
Keychron K6 68 Key Wireless Mechanical Gaming Keyboard
Wireless and Wired Dual Modes
4000mAh, lasts up to 72 hours
Aluminum frame gives the keyboard strength and durability, so it lasts longer
Wide variety of switches let you choose the tactile response you want
NKRO when wired, and 6KRO when wireless
Highly customizable key-combinations for better gameplay
Enormously long battery life means you can keep on playing longer than most gamers
As yet, no app to make key-swapping easy
The Keychron K6 aims to give you the best of both worlds. It's a 60% keyboard, but with the dedicated arrow keys and some navigation keys added back in, so it's a 65% form factor, built on an aluminum frame.
Half the fun of the Keychron is in key-swapping – you can customize the meaning of keys on the Keychron to your heart's delight. At the time of writing, there's a companion app coming to make this a whole lot easier. By the time you read it, the app may be on its fifth iteration.
Even without the app, though, the K6 gives you plenty of options to mix and match actions, deliver single-key flurries, and control your media through some dedicated media buttons.
The K6 gives you options between Gateron (Red, Blue, or Brown for quiet, clicky, or gentle responses respectively) or LK optical switches, which promise lower latency and are also available in Red, Blue, or Brown variants.
The RGB backlighting here is part of the programmability, and the keyboard's battery life between charges is joyful, bordering on the ridiculous, at 72 hours with static RGB on.
You can use the Broadcom Bluetooth on board the K6 to connect to up to 3 devices at a time, and it will also let you use it wired via USB-C if you prefer.
When it's being used in wired mode, the K6 delivers full NKRO, while when used wirelessly, you're still looking at 6KRO – which with the programmable keyboard, should be enough to ensure you don't get your spells caught in your key-smash.
The Keychron K6 gives you a lot for your wireless mechanical keyboard money, outlasts and outplays most of the rest of the boards on our list, brings a combination of lightness and strength to your gaming, and gives you programmable RGB and at least 6KRO. This is not a mechanical keyboard to overlook in your consideration.
Dedicated Volume and Media Keys, 6 Programmable Macro Keys
Lightspeed wireless connectivity reduces screen latency
Extremely long battery life between charges
The Logitech G613 brings you plenty of Logitech know-how in a Full-size keyboard. It comes with Lightspeed wireless connectivity, which reduces latency in your key presses. What pushes the G613 down our list is a couple of things it either doesn't have. You can reprogram some keys here, sure – but only 6 of them. The G613 also comes with just one choice of switch – the Romer-G switch. In all fairness, it's a light and tactile switch, but still, the lack of options feels odd.
And perhaps most controversially of all, this is the only keyboard to make it onto our list that has no RGB backlighting. As omissions go, that's a pretty serious one on a gaming mechanical keyboard.
If it lacks RGB backlighting though, it does bring some dedicated media controls to your gaming party, and – unlike several other keyboards, it does address the need for ergonomic support with a built-in wrist rest.
How much gaming are you getting between charges of the G613? Logitech says you'll get 18 months of regular use out of it on two AA batteries. Which sounds impressive, but is probably a factor of not being lit up like a programmable Christmas tree at any point during that period.
Wireless mechanical keyboards have lots to recommend them. Their variety in form factor gives gamers a range of options to suit their gaming lives. The variety of switches you can use with them gives gamers the response which feels most natural to them. And their programmable keys and RGB backlighting (usually) mean gamers can use them as a strategic weapon to get an extra edge when it comes to whatever adventure they're on.
We've spanned the range available from 60% keyboards to Full-size models – there's something on this list for every kind of gamer. All you need to do now is decide which kind you are, and pick up the keyboard that matches your personality and playing style.