Holiday Deals are now live! Get huge savings on the best PC motherboards at Best Buy, Amazon, and Samsung and the best gaming monitors at HP.
Z690 motherboards are finally being released today, 4th November 2021 alongside Intel 12th gen CPUs and DDR5 RAM. You can find out which is the best z690 motherboard below.
The next generation is finally here, with Intels Alder Lake, the Z690 chipset, and DDR5 RAM all launching simultaneously, giving the enthusiast a lot to think about. For the first time in years, we are getting Intel processors that can potentially compete with AMD but it doesn't stop there, the Z690 chipset brings about support for PCIe 5.0 and, more importantly, DDR5 memory.
This is truly an exciting time in the hardware world, so to celebrate, we are going to be finding the best Z690 motherboard, whether it's for overclocking, or a new budget 12th gen system, ensuring you're well prepared for the shiny-new tech along the way too.
The Z690 is the new flagship board for 12th gen processors, with amazing features and unparalleled performance, let's take a closer look.
The best, high-end Z690 motherboard
ASUS ROG Maximus Z690 Hero WiFi
The best Z690 motherboard for the enthusiast
GIGABYTE Z690 AORUS Master
A solid mid-range Z690 motherboard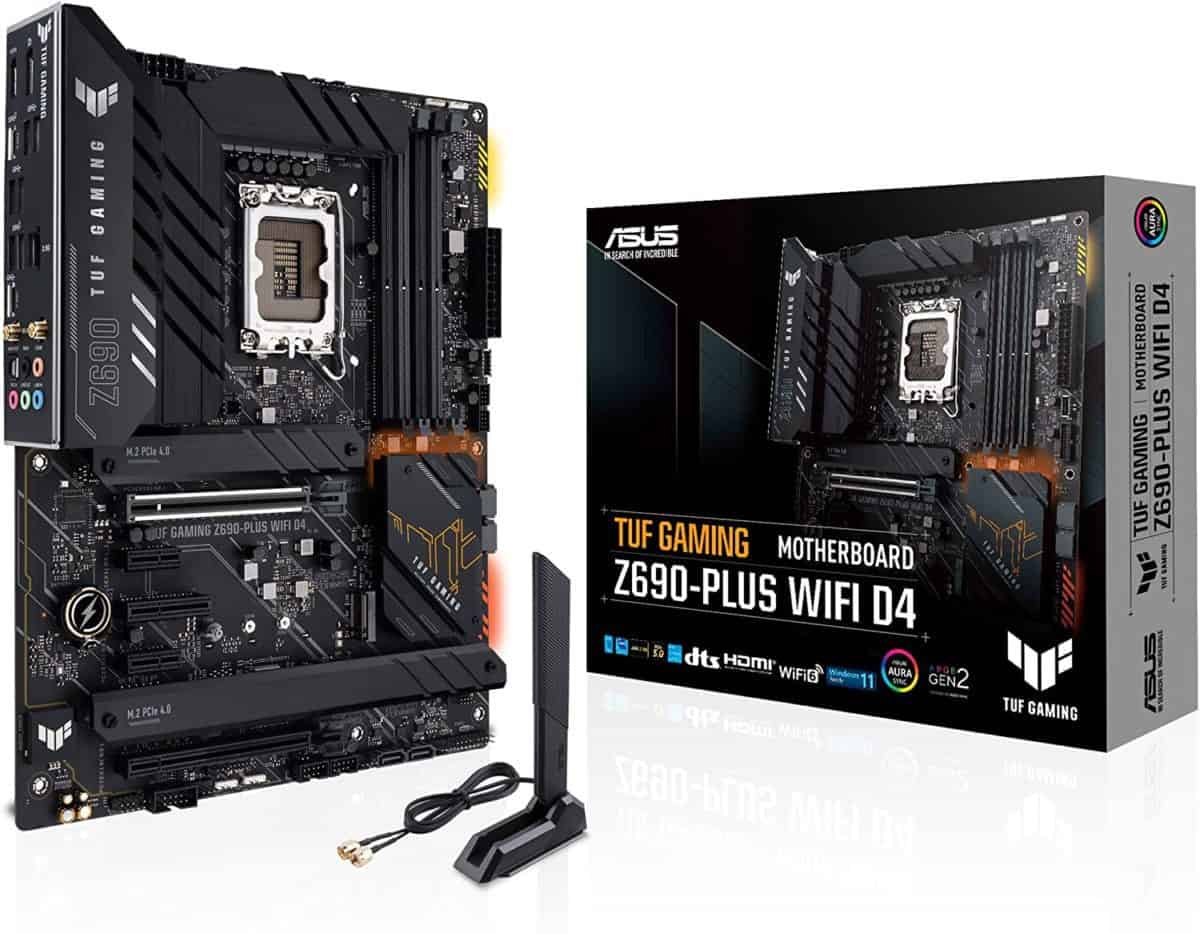 ASUS TUF Gaming Z690-Plus WiFi
What budget do I need for a Z690 motherboard?

The Z690 chipset is regarded as the premium line, a flagship option, with the best features money, can buy. For this reason, you really only want to be incorporating this into PC builds with an Intel Core i9-12900K/KF, Core i7-12700K/KF, and at a push the i5-12600K/KF.

All this means the cost of your PC upgrades is going to be significant, so if you have any budgetary constraints, you may want to wait and see what the more affordable H670 and B660 chipsets bring to the table.

The hike in cost from the Z690 mainly comes from their impressive onboard features. They obviously support the new Alder Lake processors with the LGA 1700 socket but they bring in the next generation of high-speed computing, thanks to PCIe 5.0 and DDR5 memory support.

Intel's flagship chipset has always come with a premium cost and these are best reserved for those that want the very best hardware.

Z690 Vs Z590

The older Z590 featured PCIe 4.0, while the new Z690 brings in gen 5, doubling the bandwidth. This means that while PCIe x16 4.0 can access up to 16 GT/s, 5.0 can hit 32 GT/s.

The Z690 chipset brings 12x PCIe 4.0 lanes and 16x 3.0 lanes, improving compatibility and adding faster transfer speeds for devices that use gen 4.0 lanes.

One of the major comparisons between the Z690 and Z590 is the next generation of RAM. DDR5 support is now here and with that comes incredible speeds that Z590 and DDR4 could only dream of.

This line of boards aims to extract every ounce of performance from your new CPU, now supporting RAM with speeds up to 6400MHz and giving you a powerful platform to build upon.

Form factor

Regardless of which chipset you buy, you need to consider its form factor when building out a PC. Motherboards come in a wide variety of sizes, from large E-ATX models, all the way down to the smaller Mini-ITX. Which you go for largely coincides with your choice of case, however, the vast majority of builders tend to find themselves in the mid-tower, ATX range.

We generally recommend ATX, as they aren't restricted in terms of features and you can really push your new hardware with this form factor, without overspending on an E-ATX. If you are tight on budget, you probably aren't going to be shopping for a Z690 period, so it is worth checking out the other chipsets and looking for an mATX form factor board.

LGA 1700 socket

With a new generation chipset, comes a new socket. The LGA 1700 socket replaces the LGA 1200, now featuring an additional 500 contact points. This has increased the size of the socket from a square 37.5mm x 37.5mm (LGA 1200) to 45mm x 37.5mm.

This means that your current cooler will not fit with your new setup unless you get yourself an LGA 1700 mounting bracket from the manufacturer. Luckily, as long as you can show proof of purchase, most manufacturers are giving away the supporting bracket for free on compatible coolers.

For those who may have lost their receipt or cannot be bothered waiting don't worry, the LGA 1700 mounting bracket kits are now largely on sale. They can cost anywhere between 1 cent and $5.

Is a Z690 motherboard worth it?

In short, yes. This is the new generation we are talking about here and if the performance lives up to the expectation, we are all in for a serious treat. Whether it's for gaming or multitasking, we are potentially looking at the best of the best (until AMD's anticipated parry).

The main reason to opt for a Z690 is obviously for the Alder Lake 12th Gen i9-12900K/KF and i7-12700K/KF processors, with Intels hybrid architecture now coming to the x86 desktop world.

So if you are after the best modern hardware or you're an enthusiast who loves to push their system to its theoretical limits, a Z690 is certainly the way to go at the moment. We have top-tier features and performance across several SKUs and manufacturers, giving you everything you need to take things to the next level.

ASUS ROG Maximus Z690 Hero WiFi
GIGABYTE Z690 AORUS Master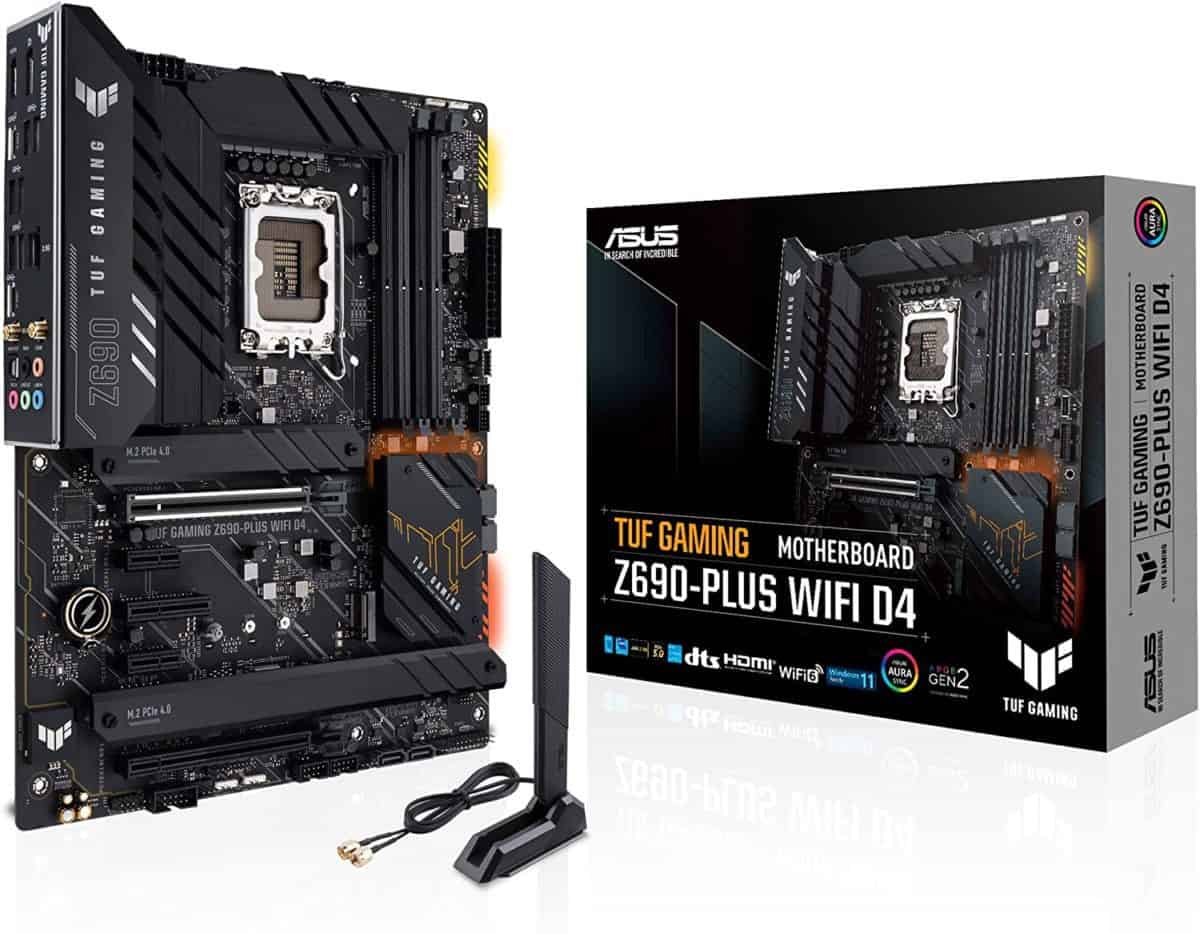 ASUS TUF Gaming Z690-Plus WiFi

ASUS ROG Strix Z690-I Gaming WiFi
The best, high-end Z690 motherboard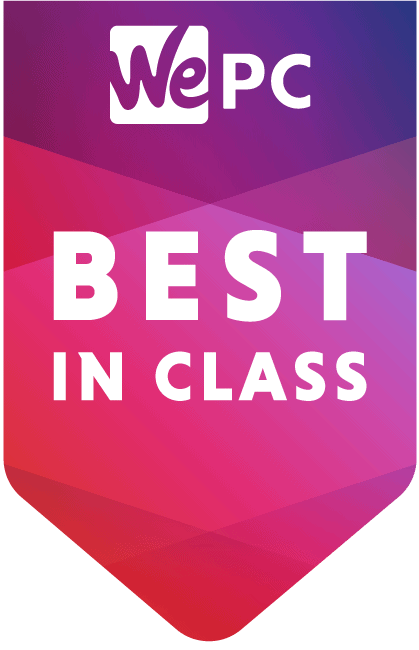 ASUS ROG Maximus Z690 Hero WiFi
Less power stages than more premium models
The ASUS ROG Maximus Hero is one of the best Z690 motherboards on the market. While it may lack the extra power stages and 10Gb we see in ASUS top SKUs, this is still an incredible option.
The design of the new Z690 Hero is slightly different from the previous generation, now featuring some lovely personalization with the Polymo Lighting I/O cover and accompanying RGB lighting. On to the important stuff, this Z690 comes with 20+1 power stages, Intelligent Control, which is ASUS' AI overclocking, networking, and two-way noise cancellation tools. Taking care of cooling, we have a large VRM heatsink and integrated aluminium I/O cover, with a high-conductivity thermal pad. There are also three M.2 heatsinks, two M.2 backplates, plus a ROG water cooling zone.
Aside from the above, we obviously have fast DDR5 RAM and PCIe  5.0 support, along with Dual Thunderbolt 4 USB-C and a ROG Hyper M.2 card with Gen 5 M.2 support, giving you some serious connectivity.
The best Z690 motherboard for the enthusiast
GIGABYTE Z690 AORUS Master
20+1+2 Direct Digital VRM Design
AQUANTIA 10 GbE BASE-T LAN
Gigabyte's line of Aorus Master motherboards are to be marveled at, they are amazing. Sure most of us will never even consider buying one of these but the Z690 Aorus Master is a sublime option for the enthusiast.
The design of this new chipset looks even nicer than the previous-gen with an incredible-looking I/O cover and matching M.2 sink. This board features a commanding 20+1+2 Direct Digital VRM Design, tantalum polymer capacitors, and cutting-edge thermal design. The thermal reactive 'armor' uses NanoCarbon fins-array III and we also see a direct touch heat pipe II and NanoCarbon baseplate too.
With the Z690 chipset comes DDR5 support and what is most impressive from the Master board is the face you can drive your RAM kit up to 6600MHz. This obviously depends on your memory modules but that is some going.
A solid mid-range Z690 motherboard

ASUS TUF Gaming Z690-Plus WiFi
The ASUS TUF Gaming motherboard is a fan favorite, offering incredible price to performance and solid value for those on tighter budgets.
The TUF Gaming Z690 features an enhanced power solution, with 14+2 DrMOS power stages and Digi+ VRM for maximum durability and performance. As expected the cooling solution is more than sufficient, with a VRM heatsink, PCH fanless heatsink, M.2 heatsink, hybrid fan headers and Fan Xpert 4 utility.
Unfortunately, this is a DDR4 model, so no advantages of the latest blistering DDR5 memory speeds here, however, it can go up to 5333MHz, which is not too bad.
The best Mini-ITX Z690 mothebroard

ASUS ROG Strix Z690-I Gaming WiFi
2x Thunderbolt 4 USB Type-C
Less power and features than ATX models similarly priced
The ASUS ROG Strix Z690-I is easily one of the best Mini-ITX motherboards for this chipset, it's feature-packed, designed to perfection, and incredibly reliable.
This board obviously has DDR5 RAM and PCIe support but also comes with two Thunderbolt 4 USB Type-C ports. We see 10+1 power stages with a ProCool II power connector and durable capacitors to support multi-core CPUs. The thermal design has been optimized, with an  Integrated I/O cover and VRM heatsinks that feature high-conductivity thermal pads.
This board supports HDMI 2.1 and industry-leading gaming audio, giving your next small form factor system everything it needs.
The best budget Z690 motherboard
Only supports DDR5 RAM up to 6000MHz
Our budget pick is about as low as we would recommend for this chipset (DDR5 compatible) and yes, it's another ASUS board. The ASUS Prime Z690-p is an updated version of a very affordable and reliable option.
With PCIe 5.0, DDR5, and Thunderbolt 4 support, we have the makings of a quality board here and it doesn't stop there. This features 14+1 Power Stages, Wi-Fi6, and 2.5Gb Ethernet, giving enthusiasts everything they need on a budget.
Intel's 12th generation of processors coinciding with a new chipset and DDR5 memory is a very exciting time for the PC community. It is still early days but if Intel can show impressive performance over their AMD counterparts, we may finally start to see a shift back in the blue direction. Finding the best Z690 is fairly easy, they come with incredible features and support the latest and greatest the hardware world has to offer.